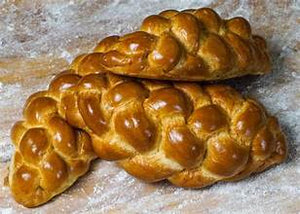 A unique opportunity  to "share" your  challah with a Soldier
By Choosing this you are choosing to  receive  challah and we  arrange for  as many as you like from 1  to 100 or more   fresh baked  challahs  made and delivered by local bakeries in Israel  to be delivered to chayalim there families  and to various army bases around Israel.
This "grass root" drive is based on us taking care  of our brothers & sisters - not only are you  taking care of the soldiers & families but we are helping these small bakeries ! We need you to spread this  as wide as you can  please like & share at our facebook page .
https://www.facebook.com/profile.php?id=61553698529294&sk=grid